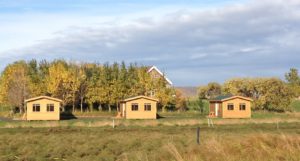 Horse Breeding — Through Thick and Thin
It has been five months since we started renting out our guesthouses and we are very pleased with how it is going. We have had guests from many different countries, and hosting them has been a pleasure.
We are going to extend our service by offering a weekend seminar in horse breeding titled Through Thick and Thin. We will go through everything concerning horse breeding, breeding scale (practical work), and ways to get results in horse breeding.
The instructor is Sigbjörn Björnsson, horse breeder at Lundar and FEIF breeding judge. The number of participants is limited to 4-6 persons. Ideal for couples or friends. Accommodation and food included.
Starts Friday March 2nd at 20 pm until the march 4th. Ends with a dinner Sunday evening.
Another one in april 26th-28th.
Those who are interested contact us on lundar@lundar.is for further information.
All the best,
Sigbjörn and Ragna