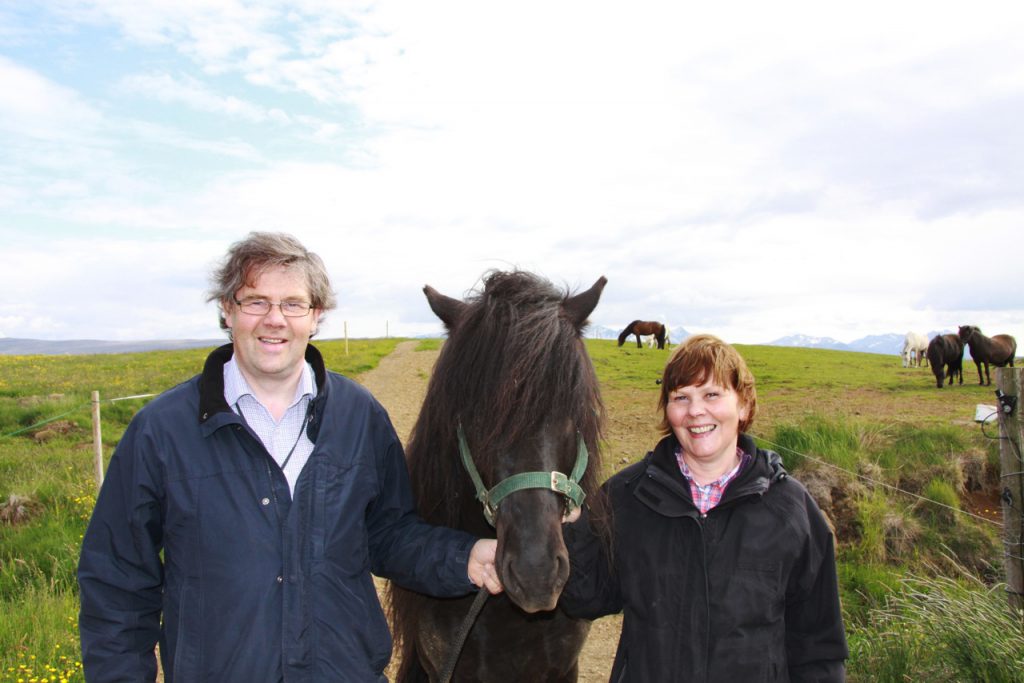 Lundar is a horse breeding farm located in Borgarfjörður, about 100 kilometres from Reykjavik, 10 kilometres off route one. The farm's owners are Sigbjörn and Ragna, who have lived there for nearly 30 years, breeding being their primary passion. Sigbjörn is also a licensed FEIF breeding judge.
The cabins on our horse breeding farm are in the heart of Borgarfjörður, close to local attractions. Each cabin has everything you need for a comfortable few days stay, geothermal heating, great views of the surrounding countryside, and can accommodate up to 4 people.
More info and bookings are available on Ragna's Airbnb Page.
Get to know the Icelandic horse
Learn from Sigbjörn's years of knowledge and experience about the Icelandic horse, its breeding, and the horsemanship lifestyle in Iceland.
Book below or on Airbnb.